winsol's
absol hell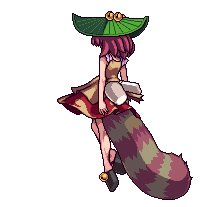 I'm wintersol and I post stuff here.
Soon. (I wrote that 2 years ago.)
This website has such terrible code, it works though so I don't care
What will this be used for??:
A masterful work of art, beautiful website design, a true hellscape of blue... design.
Forged from the chains of garbage html and bad layout, the truth rises!
LIKE, SERIOUSLY THIS TEXT BOX IS SO OFF CENTER PLEASE FIX THIS RIGHT NOW OH MY GOD
A personal website, though one with particularly niche interests that I can gush about.
Mostly exerpts of my writing, and fun mushroom facts, while the website has a crystal-neon-fur theme. Bet you haven't seen that one before. Like a deviantart edgy wolf oc.
This is like a purgatory of pure inane and utterly boring trailing words...
However, there's COOL mushroom facts. And crystals. Crystals are cool.
No need to worry about the past or future here, this is purgatory!!!!